Home » News Computer & Notebook
Notebook MSI GT783: Gaming Notebook Equipped GTX580M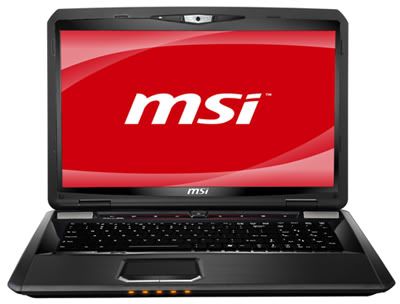 MSI has recently introduced its newest gaming notebook series named GT783. Additionally, MSI also introduced the siblings of the series, but with cheaper prices, namely GT783R. What distinguishes between the two? Listen to continue this article to find out!
As a gaming notebook, of course, GT783 and GT783R are equipped with highly qualified specifications. Both have been equipped with an Intel Core i7 2670QM with a clock speed of 2.2GHz. Both also come with a screen size is quite large, which is 17 inches with 1080p resolution. To support the interests of both the notebook graphics, MSI GT783 and GT783R arming with GTX580M 2GB.
So, what distinguishes the two? GT783 comes with 16GB of RAM, while the GT783R "only" comes with 12GB only. However, both the RAM capacity can be increased up to 32GB because MSI has provided four RAM slots on this gaming notebook. The configuration of the storage media both notebooks are also slightly different. On the MSI GT738R, you'll find a pair of HDD with 750GB capacity is already configured RAID. While the GT738 is equipped with a hybrid storage media, an SSD with a capacity of 128GB and 750GB HDD. With this configuration, it should be, you can go into the operating system more quickly.
With the specification, both notebooks is certainly able to run games smoothly. However, the existing specifications to sacrifice the weight of this notebook. GT738 and GT738R each weighs 3.9 kg (with battery)! Apparently, this notebook is more suitable to replace the function of your desktop at home.
GT783 and GT783R already on sale in the U.S. on January 3, 2012 that then. Unfortunately, there is no information whether the two notebooks "monster" will be sold in Indonesia or not. GT783 and GT783R will be sold at a price of USD2.499 and USD2.299.