Home » News Mobile Phone
iPad iPhone 3 and 5 will Wearing Quad Core Processors?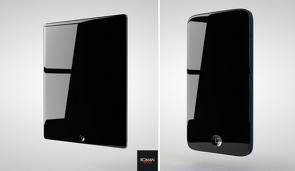 Competition in the market of smartphones and tablets has reached the limit in which the producers will use the SoC that has a processor with many cores. Just an example that uses NVIDIA Tegra 2 processor and NVIDIA Tegra two-headed 3 with quad-core processors that runs on the Android system today. Then, what about Apple?
Apple is currently rumored to be preparing for SoC with quad-core processor for the iPhone 5 and iPad 3. Why? One technician at 9to5mac.com managed to find such evidence in-core processing software management in IOS 5.1 beta. There is shown a processor core management option until core.3. For you know, in the IOS, the first core in the processor identified as core.0, both identified as core.1 cores, cores as core.2 third, and fourth cores as core.3.
This of course makes Apple can pursue its Android device manufacturer in the large number of cores in a processor. It also will create competition between Android OS and IOS more heated because both offer a device that is really interesting!
Source : jagatreview.com